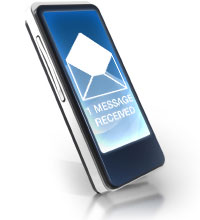 Welcome to the UK's simple and popular bulk SMS text marketing service for businesses, community groups, schools or clubs.
GeoTEXT makes it really easy for you to send bulk SMS texts to groups of customers & staff from the web, email or even from your website using our powerful API's. These powerful services are free, you simply top-up with low cost SMS text message bundles from £8 (see prices).
Every day we help businesses to deliver their news, bulk SMS marketing and alerts instantly to any mobile phone. Sign up today and get 30 FREE credits.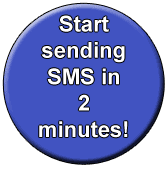 Example Uses
There are thousands of example uses for SMS texting, here are just a few:
Scheduled Appointment / Meeting Reminders

Send scheduled reminders and save costs by lowering your missed appointments
Promotions or Offers

Send personalised and unique promotions to your customers to generate further income
Collect Mobile Numbers

New prospects can text into your free account to receive future messages from you
News or Information Updates

Keep people informed with up to the minute information
Internal Communications

Keep your employees up to date – sales figures, meetings events etc.
Event Management

Managing an event? Then make sure everyone knows where to be and when.